The Academic Council in Milan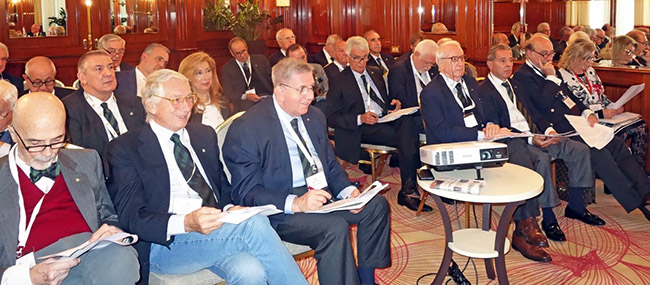 The autumn session of the Academic Council took place on the 24th of October at the Hotel Principe di Savoia in Milan. The meeting began with the appointment Ugo Serra, Regional Coordinator for Eastern Sicily, replacing Academic Councillor Mario Ursino, who recently passed away and was remembered with a minute of silence and warm applause.
During the meeting, the Council unanimously approved the Budget for 2020 following a detailed presentation by Treasurer Roberto Ariani and a favourable opinion expressed by the Board of Auditors. Also unanimously approved were several important changes to the Bylaws, already accessible on the Academy's website. A pamphlet containing the Statute, the updated Bylaws and the Code of Ethics will be included in the magazine Civiltà della Tavola.